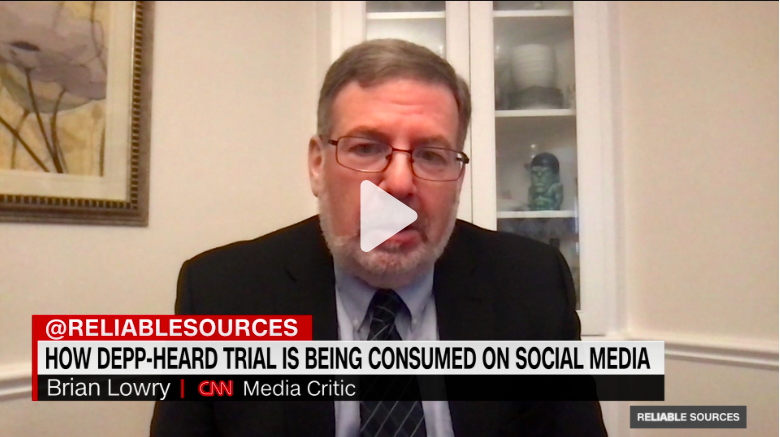 (CNN)TikTok posts about actor Johnny Depp's defamation trial against his ex-wife, actress Amber Heard, have turned a stay-at-home mom based in Scotland into an accidental influencer. Or, perhaps more aptly, a DeppTok influencer.
Sophie Doggett, whose TikTok was previously populated by videos on everyday things such as herself or her pets, posted to her TikTok account on April 25 a clip of Heard's lawyer asking a question of a witness and then immediately objecting to the response. It is one of many moments in the trial that has been seized upon by people like Doggett, as clips of testimony and references to the case have pervaded TikTok in a way that no trial has before. That's partly because the proceeding, set to resume Monday, is being livestreamed during the age of TikTok, and also because of the high-profile celebrities the case involves.
Doggett, who paired the clip to playful music, said she gained 30,000 followers seemingly overnight from the post which has, to date, been viewed more than 5 million times. Asked about her follower count before the viral post, she says it was 6,668, a number she recites by heart. In the three weeks since the post, she's collected more than 25,000 additional followers. Her account is now dedicated to Depp-related posts, some of which pertain to the trial, others to past Depp films or interviews. The top three posts pinned to Doggett's account have more than 14 million collective views.
If there's any question of where her loyalty lies, it is with Depp, something that's conveyed through the photo associated with her TikTok account — white text against a black background that reads "Justice for Johnny Depp."
Inside the courtroom, jurors are tasked with determining whether Depp was falsely and maliciously accused of domestic abuse by Heard, which he claims cost him an estimated $50 million in damages associated with lost acting jobs. The case stems from a 2018 opinion piece published in The Washington Post wherein Heard described herself as "a public figure representing domestic abuse." Although Depp is not named in the piece, Heard refers to the year 2016, a year in which she filed for a divorce and obtained a temporary restraining order against Depp, claiming she'd been abused.