Position Overview
According to the Finnish Constitution, the President of the Finnish Republic is produced by citizens directly voting, and the term is six years.
According to the Finnish New Constitution implemented in March 2000, the President's power was weakened, the power and status of the cabinet and parliament were significantly strengthened. In terms of internal affairs, the President was deprived of most of the power, and the impact on the internal affairs was very limited, and the president only appointed the Government Prime Minister according to the proposal of the parliament. In terms of diplomacy, the President no longer has the power to determine the foreign policy, and the president and the cabinet are jointly responsible for diplomacy. Despite this, the main responsibilities of the president are still in charge of diplomacy, play an important role in Finnish foreign and security policies.
current president
Sauli Väinämö Niinistö. Born in 1948. Master of Law. In 1987, he was elected. In 1994, he served as the chairman of the Joint Party and Vice Premier and Delivery. In 2003, he was served as deputy director of the European Investment Bank. The elected speaker in March 2007. In March 2012, the president was elected, and January 2018 was elected. I have visited China many times. In April 2013, China conducted state affairs and attended the annual meeting of Boao Forum. Married, there are three sons.
The presidential
1, Kaarlo Juho Ståhlberg, July 27, 1919, March 1, 1925, National Progressive Party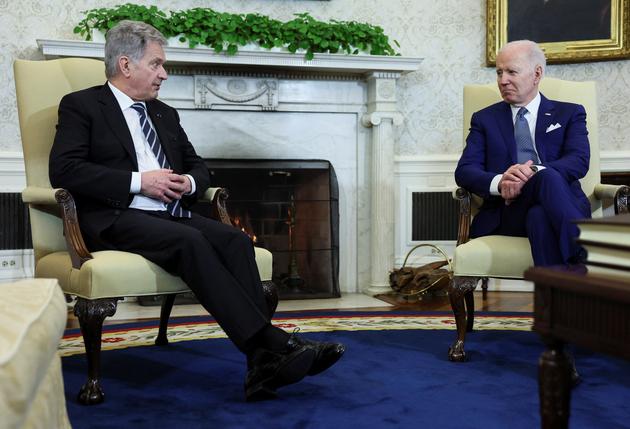 2, Lauri Kristian Relander, March 1, 1925, March 1, 1931, Agriculture Alliance
3, Pell Evind Svinhufvud, March 1, 1931, March 1, 1937, National United Party
4, Qu厄sti Kallio 1937 March 1, 1940, December 19, 1940, Agriculture Union
5, Risto Heikki Ryti, December 19, 1940, August 4, 1944, National Progressive Party / P>
6, Carl Gustaf Emil Mannheim (Carl Gustaf Emil Mannerheim), 1944 - March 8, 1944, Non-Party
7. Juho Kusti Paasikikiki, March 8, 1946, March 1, 1956, National United Party
8, Urhjo Kalava Jikin Ning (Urho Kaleva Kekkonen) March 1, 1956 - January 27, 1982 Agriculture Alliance / Middle Party
9, Dano Henrik Ki Visto (Mauno Henrik Koivisto) January 27, 1982 - March 1, 1994 Social Democratic Party
10, Martti Ahtisaari, March 1, 1994 - March 2000 1st Social Democrat Party
11, Tarja Kaarina Halonen, March 1, 2012 - March 1, 2012 Social Democratic Party
12, Sauli Väinämö Niinistö, March 1, 2012 - Today's Union Party