In 2021, Huawei was a pioneering business that provided its customers with the greatest smartphones. The fact that this brand doesn't know when to quit also means that it still has a lot to offer people. Even though we are aware that some Huawei mobile phones are not available in other places, people still want a piece of their smartphone no matter what it takes. So, if are still looking for this brand's top products, we'll provide you with a list of what to expect in 2022. These are some of the best Huawei mobile handsets to date.
Top 5 Huawei Cellular Phones This 2022
Huawei Mate 20 Pro
Consider the Mate 20 Pro if you're seeking Huawei's best all-around smartphone in 2022. With its design, power, and performance, this phone is a multipurpose item from this well-known company. It may fall into the mid-range category, but it features a powerful 6.39-inch display with plenty of room for gaming and watching movies, QHD resolution, and HDR10 compatibility to ensure everything looks terrific. However, the display's top has a large notch. Additionally, it has three cameras on the back, including the P20 Pro's superb 40MP wide-angle and 8MP telephoto lenses.
Huawei Mate 50 Pro
The ideal camera system for 2022 is Huawei's mate 50 pro. With the ultra-wide aperture XMAGE camera, HUAWEI Mate 50 Pro lets you capture the light day and night. It automatically adjusts the aperture to suit the needs of any moment, and the professional mode gives you a choice of 10 different aperture sizes so you can customize blur and depth of field in your latest masterpiece. Its powerful Kunlun glass keeps the screen away from damage, which is proved by the first five-star glass anti-drop certification from SGS in Switzerland. The overall anti-drop performance is increased by 10 times, so you no longer have to worry about the sudden drop of your phone.
Huawei Mate 30 Pro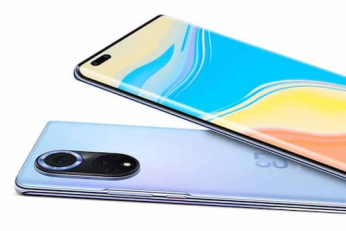 In 2022, the Huawei Mate 30 Pro is the device you should buy if you want a 4,500mAh battery, a superior edge-to-edge waterfall display, and a tremendous quad-lens camera that performs better than most competitors in low light. The performance of this smartphone is comparable to that of the Huawei P40 Pro, and it includes the majority of flagship features like wireless charging and water resistance. Additionally, this mid-range smartphone is technically sound in all respects, even though we know that the Google Play Store is no longer available. Great offer if you want to own the best mobile series collection from Huawei to date as well.
Huawei P30 Lite
Even though we know that Huawei makes excellent flagship models, we should remember to purchase the P30 lite in 2022. This one is a terrific deal for the upcoming new year because it is also somewhat less expensive. It performs worse than the mobile devices it replaced, yet it is still a top-notch mid-range phone. Regarding the characteristics mentioned above, it boasts a screen comparable to its more expensive sibling in terms of quality, with a 6.15-inch display with a pixel density of roughly 415 per inch. In addition, it boasts face unlock, a triple-lens camera on the back, an octa-core processor, and 4 or 6GB of RAM. This mid-range chipset, however, is better than some options with comparable prices.
Huawei Mate Xs
If Apple has an iPhone XS, Huawei's Mate XS can be a reliable model for its 2022 release. By positioning the foldable screen on the outside of the device, so it is always visible, the Huawei Mate Xs boasts the best foldable phone design we've seen. The Huawei Mate Xs has the specs to perform both tasks, including a powerful Kirin 990 chipset, 8GB of RAM, a 4,500mAh battery, and an excellent quad-lens camera.
The Conclusion
You now know which Huawei phone models will undoubtedly be popular in 2022. You should get one now or later if you want the best smartphones.