Development Plan
Planning Imaginary Vision
Yongcheng Economic and Technological Development Zone planned area 34 square kilometers, built 5.8 square kilometers, development zone 5.2 square kilometers, control area 8 square kilometers. Divided into two development and construction. Northern Yongkou Road, Nanyuan Road, South China Road, West is the south section of the West, East to Zhongyuan Road and the north of the Lihe; the long-term planning scope expands to the east around the near future Road, expand to the west to the West Loop.
Development Goals
It is expected that by 2020, the operating income of Yongcheng Industrial Collection District will exceed 140 billion yuan, tax revenue is 36 billion yuan, the added value of 36 billion yuan, the employment population is 92,000 With an industrial gathering, complete facilities, urban new districts in the production city, stand in southern Yongcheng, becoming a dazzling Yidong Pearl!
Industrial positioning
Yongcheng Economic and Technological Development Zone is based on the existing industrial foundation, clearly with "coal chemical, aluminum, equipment manufacturing" as the leading industry, aluminum fine processing industry area Now mainly with electricity, electrolytic aluminum and aluminum products, all kinds of supporting projects are perfect, the industrial scale is located in the top three in the provincial industry; the coal chemical industry area is now mainly dominated by methanol and downstream products, various supporting projects Improve, the scale is located in the country with the forefront of the country; the equipment manufacturing industry area is mainly based on the production of metal equipment products, and strives to build through the open area to become the largest coal chemical base, aluminum and deep processing base and equipment manufacturing base in China's Middle East, aluminum. , Yudong important regional industrial engine.
Development results
Performance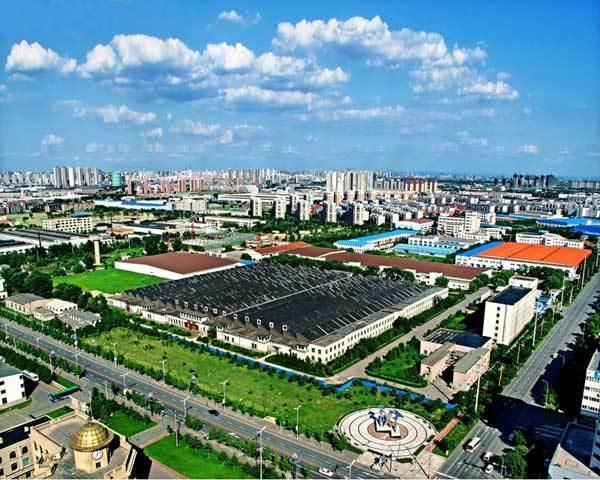 Yongcheng Economic Technology Development Zone (3 photos)
As of the end of 2014 The area is 13.06 square kilometers, has entered 103 enterprises, of which 3 world is 500 and holding enterprises, 500 in China and 9 listed corporate investment projects.
In 2014, he achieved operating income of 71.4 billion yuan, an added value of 1.6 billion yuan, tax 1.3 billion yuan. In the first quarter of 2014, the business income was 15.62 billion yuan, an added value of approximately $ 1.23 billion, and 2.3 billion yuan in fixed asset investment.
2014 has a national technical center of "Yongcheng Coal and Power Holding Group Co., Ltd. Technology"; "Henan Shenhuo Coal Power Group Aluminum Alloy Material Technology Technology Center", "Yongcheng Coal Power Holdings Group is limited The company's mineral governance technology center, "Henan Zhongzu Cable Co., Ltd. Aluminum Alloy Lab" 3 Provincial Technology Center; Henan Mining Machinery Parts Inspection and Testing Center "Project has been approved, will start construction.
< H3> Industry
Aluminum fine processing industrial park, with Shenhuo aluminum, Huiyuan Circular Economic Industry Park, China Recording Technology as the leader, based on Keyuan Electronic Aluminum Foil, Board Aluminum Industry as the backbone, focus on development Strip foil, cable, aluminum profiles, etc., high-end aluminum exquisite processing products, 520,000 tons of electrolytic aluminum, 200,000 tons of carbon, 640,000 tons, deep processing capacity, industrial scale ranks in the top three in the same industry.
Coal Chemical Industry Park, with Long Yu coal chemical, with Yongjin Chemical, open-controlled water and other enterprises for the backbone, the year can produce 500,000 tons of methanol, 200,000 tons of dimethyl ether. invest 4.7 billion yuan 400,000 tons of acetic acid project and investment of 1.1 billion yuan of 200,000 tons of glycol project will be completed. Long Yu coal chemical and Shanghai Huayi Group realized strong combination.
equipment manufacturing industry park, with dragon Yu Guo Trade, Anhui Group 特 钢 为 钢, Ltd- Long Yu Energy, Shenhuo Machinery and other enterprises, with hydraulic bracket, scraper conveyor, belt conveyor, mine cars, excavation machines and new building materials as the main product .
Food processing industry park, with a national group, expedition group is a leader, with a multi-food, all kinds of food, Huangou wine, Yu silk food, Xin Ding food, launde food Yigui multi-food and other enterprises are backbone. The year can produce 100,000 tons of meat products, 200,000 tons of strengthening nutritional food, 50,000 tons of wine beverage and 100,000 tons of high-end casual food.
Honors
In 2010, he was rated by the Henan Provincial People's Government in 2009 to develop a good and fast industry aggregation area.
In February 2015, the Henan Provincial Government issued a notice, identify Yongcheng Industry The collection area is the provincial economic and technology development zone, which is named Yongcheng Economic and Technological Development Zone.
2016 won the title of "Advanced Development Zone of the International Open Work of the International" in Henan Province.
Basic supporting
Yongcheng Economic and Technological Development Zone (5)
As of the end of July 2010, Yongcheng Economic and Technological Development Zone in accordance with the requirements of "Seven Tong Ping" The standard factory is 71,000 square meters; the park is 4.1 kilometers of road roads; it is 18 kilometers to the drainage pipe; a sewage treatment plant is built; the equipment manufacturing area has been completed; the 220KV transmission project of the aluminum, the water is willing to completion; Road, aluminum foil road, southern section of the Mangu Road, etc. "Three vertical and three horizontal" parks in the South Section of Zhongyuan Road, etc.; the heat pipeline, the gas pipeline is laying; the comprehensive service center of the Open Zone has started construction.
as of 2014 At the end of the year, the industrial collection area completed the infrastructure investment of more than 300 billion yuan, more than 20 kilometers of high standard construction roads, formed "five vertical five" road network pattern; built water supply, power supply, gas, sewage, heating, weak electric pipe More than 700 kilometers of nets; 3 operational sewage treatment plants were built.
As of the end of 2014, the construction of three buildings is 3 million M2. It has been relocated by 2,168 households; the newly built 257,000 M2 staff apartment has been completed; banks, hospitals, primary and secondary schools and other life Complete supporting facilities, the development pattern of the production of the city, the production city is integrated, the production of the production city has been formed.
location conditions
Yongcheng Economic and Technological Development Zone is located in the Central Plains Economic Zone and Huaihai Economic Zone, 100 km from Xuzhou, 300 km from Zhengzhou. There is Zhengxu High Speed ​​Rail, Sanmenxia - Yangkou Railway and Xing Shangyong Local Railway, and there is Lianhuo Expressway, Jiyu Expressway and Yongdeng Expressway, fast access to the long triangle highway network, Lihuhe Waterway straight through the Huaihe River And water and land transportation is convenient.
Mineral resources
Yongcheng coal mine area is one of the six major anthracite bases in the country, proved storage coal storage area of ​​1220 square kilometers, long-term storage coal capacity of 10 billion tons, a low sulfur, low phosphorus, Low ash, high-quality high quality anthracite, is an ideal raw material for smelting special steel and development electricity, coal chemical. There are 17 kinds of minerals such as magnetite, kaolin, and quartzstone. Water, electricity, coal, etc. provide a strong resource support for the development of the Economic Development Zone. Yongco Group Thermal Power Plant, Yudong Power Plant, and the newly built 600,000 kilowatts of fire power plants in the industrial gathering area, and three substation in planning and construction not only meet the needs of enterprises in the region, but also the continuous source of transportation in East China. electricity.